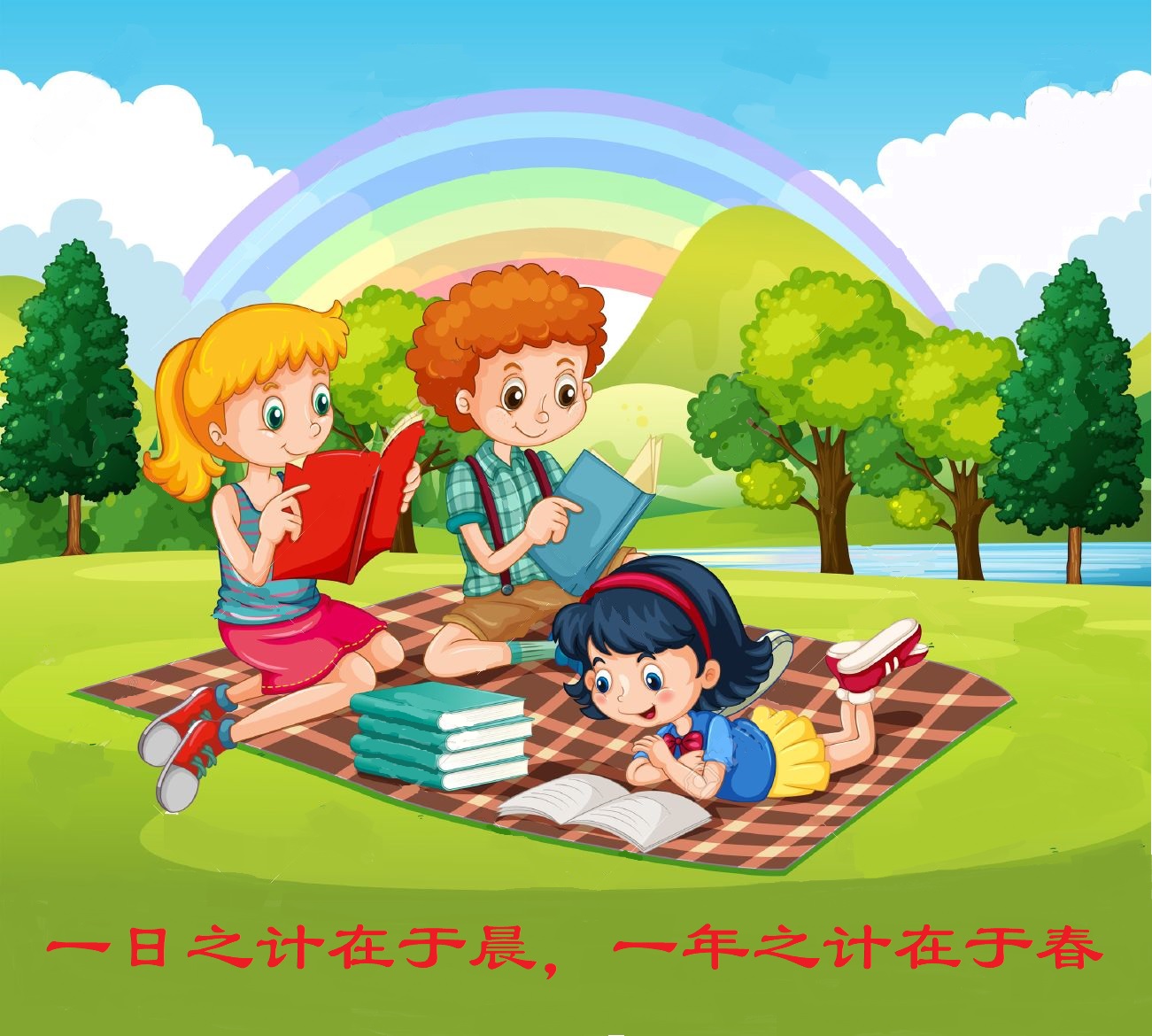 Principal Weekly Newsletter (3/23/2019)
Dear Students, Parents and Teachers,

All classes will be on normal schedule this week. Tennis classes will resume this Saturday.


Montgomery Township School District superintendent Nancy Gartenberg and elementary, middle school principals will come to meet our parents this Saturday. All Montgomery residents are welcome to join the meeting. The meeting will start at 2:00 PM and will last for 1 hour at Room C104. We are collecting parents' questions, please submit yours if you want the questions to be answered during the meeting.


---

Attached please find 2019 Huaxia Star flyer. It will be held at our school on April 6th.


---

Please pay attention to below items:

We did not send out any email about payment status. If you received this type of email, it must be spam or phishing email, please delete immediately.

- About Registration
1. Registration policy is posted online. Please read carefully before withdrawing classes.
2. Refund check is available and can be picked up at school.


- About Parent Duty
Each parent duty is TWO hours long. If there is no other task going on, the parent on duty should patrol in the hallway to ensure a quiet and safe education environment. If there is any incident (for example, somebody spills water on the floor), please report to school admin team immediately.

- Please see below information for United Way donation. If you happen to donate via your company to United Way, please support us. Your support is greatly appreciated!
Tax ID----- 20-3680518
United Way Agency Code-------037086
Name-------Huaxia Chinese School at Montgomery
Address-----P.O. Box 266, Belle Mead, NJ 08502


- If you want to purchase anything from Amazon.com, you can use "amazonsmile" instead. It's same Amazon company, you pay same price, and amazonsmile will donate 0.5% of your purchase to Huaxia Chinese School at Montgomery. Below is how to access amazonsmile:
From our school web site hxcsmg.org click amazonsmile icon from right side of the web page, the amazonsmile for HXCSMG is launched in a new tab, you place your order as usual, very simple. Thanks for your support to HXCSMG!


Thank you,

Vivian Wang
Principal
Huaxia Chinese School at Montgomery


欢迎加入学校微信群: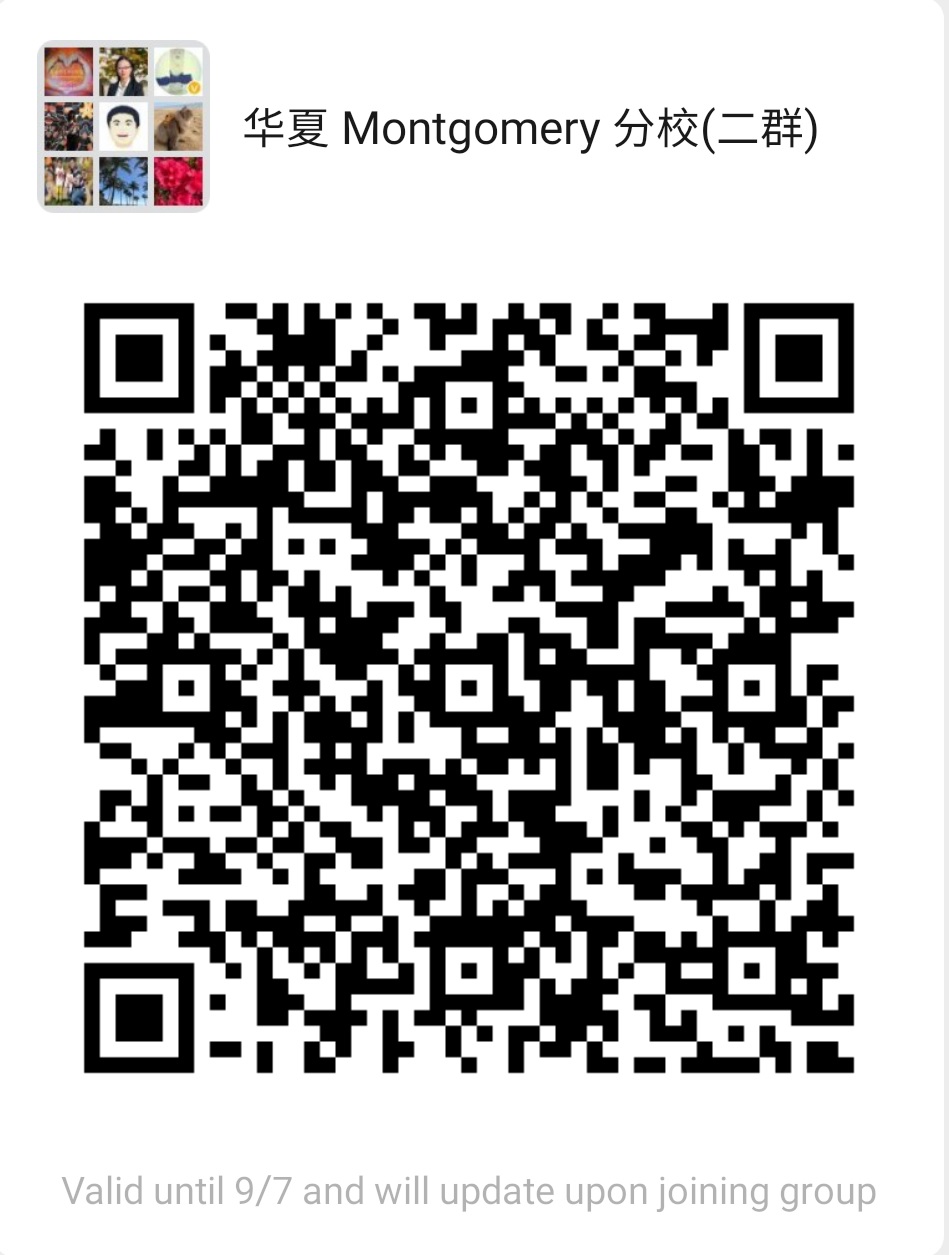 Weekly Newsletter 3/15/2019
Weekly Newsletter 3/8/2019
Weekly Newsletter 3/1/2019
Weekly Newsletter 2/22/2019
Weekly Newsletter 2/15/2019
Weekly Newsletter 2/8/2019
Weekly Newsletter 2/1/2019
Weekly Newsletter 1/25/2019
Weekly Newsletter 1/18/2019
Weekly Newsletter 1/10/2019
Weekly Newsletter 1/4/2019
Weekly Newsletter 12/14/2018
Weekly Newsletter 12/07/2018
Weekly Newsletter 11/29/2018
Weekly Newsletter 11/15/2018
Weekly Newsletter 11/8/2018
Weekly Newsletter 11/1/2018
Weekly Newsletter 10/27/2018
Weekly Newsletter 10/18/2018
Weekly Newsletter 10/11/2018
Weekly Newsletter 10/4/2018
Weekly Newsletter 9/27/2018
Weekly Newsletter 9/20/2018
Weekly Newsletter 9/13/2018
Weekly Newsletter 9/7/2018